Lavender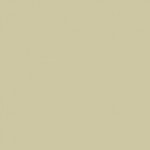 Plant Collected: Lavender
Date Collected: 09/13/2013
Part of plant used and amount:  2 bouquets of lavender. Used the leaves, flowers and half of the stems.
Extraction process notes: Simmered for 1 hr.
Material/ WOF: 4 oz skein of shetland yarn
Dye/volume: 2 qts
Mordant/amount:  1 tbsp
Additions: No additions
Recipe notes: Put wet fiber into dye bath.  Heat fiber at this temperature in dye bath for 40 min. Turn off heat and leave overnight to cool.